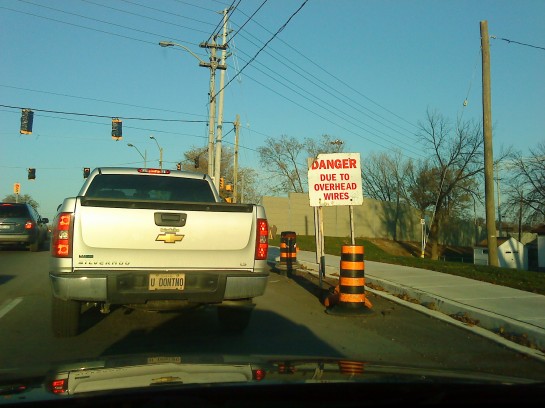 What does Louisa Lim have in common with Biggis Dikkis?  This question came to me as I listened to NPR while trying to finish an unfinished story. I am certain I will be pilloried for my meanness, but it broke me out of my appall.
I don't watch the cable news channels, but I do listen to the radio. Normally only when I am in my car, maybe about twice a day – NPR or BBC, depending on the time of day and my desire for silence. It was hard to miss the wikileaks story, though, and I was curious enough to turn on the radio as I worked. I didn't understand my sense of discomfort when I began to hear little details from the diplomatic cables, and the tone of the discussions that ensued. After a bit of thought, not a lot, because I simply don't have the breadth or depth of knowledge to have more than a bit of thought on the matter, and I recognized even that bit to be emotionally driven rather than a real informed rational process, I gave up. But I did come away with the feeling that I was not happy (it was emotionally driven, I already admitted that) about an almost single-celled organism without an agenda I understood, and certainly without responsibility or accountability, being in the position of deciding what he would and would not leak. (Which brings me to more nastiness – his own wiki-leaks are getting him in trouble with the law in Sweden. Nasty, nasty, nasty.)
I have no doubt that we must have more transparency in government, any government. And relationships. And company workings, and bank workings, and just about everything including the emperor's clothes. But there are other ways this can be achieved. And people are working on it. In rational and democratic ways. Check this out –
http://www.fas.org/blog/secrecy/about
My brother in law, Paul Mitchell, when I asked him about the authenticity of leaked documents, sent me this:
"It is difficult, though by no means impossible, for a journalist to obtain access to original documents.  But these are often a snare and a delusion.  Just because a document is a document, it has a glamour which tempts the reader to give it more weight than it deserves. This document from the United States Embassy in Amman, for example. Is it a first draft, a second draft or the finished memorandum? Was it written by an official of standing, or by some dogsbody with a bright idea? Was it written with serious intent or just to enhance the writer's reputation? Even if it is unmistakably a direct instruction to the United States Ambassador from the Secretary of State dated last Tuesday, is it still valid today?  In short, documentary intelligence, to be really valuable, must come as a steady stream, embellished with an awful lot of explanatory annotation. An hour's serious discussion with a trustworthy informant is often more valuable than any number of original documents."
It's from another era – Kim Philby, My Silent War, 1968, p. 255. Or is it?
Oh and the answer to my little quiz question at the beginning of this post – neither of them have a problem saying "Wikileaks".
Tags: Wikileaks